Join the LA area Adobe Groups on Sunday, June 10 starting at 8:30 and running until 5pm for the launch of Adobe Creative Suite 6. This event will take place at the The Olympic Collection Banquet & Conference Center in West Los Angeles located at 11301 W Olympic Boulevard at the corner of Olympic and Sawtelle. Parking is available at their indoor garage for eight dollars or you can park on the street for free on Sundays.
This event is not a free event, to register at the early bird rate of $25, click here for registration –>
With all the remarkable changes to Adobe's Creative Suite, LAdobe and the other LA area user groups have decided to present a one-day 'mini-conference' of sorts. This event will feature some of the finest creative minds who are willing to share their insights and knowledge in how to get the most out of CS6.
While the event is in its' early stages, the speaker lineup is as follows:
Justin Seeley is a staff author for lynda.com and an Adobe Certified Expert. He has several years experience in both print and web design, and has authored over 60 hours of instructional content to date. Justin is the creator of the Photoshop Quicktips Podcast, a show that consistently ranks int he top 25 software how-to podcasts in the iTunes store and his techniques have been featured in several digital publications, podcasts and blogs..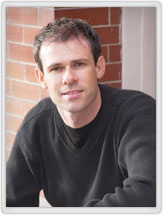 Colin Smith of PhotoshopCafe.com is a best-selling author, trainer, and award-winning new-media designer who has caused a stir in the design community with his stunning photorealistic illustrations composed entirely in Photoshop. He is founder of the world's most popular Photoshop resource site, PhotoshopCAFE.com, which boasts over three million visitors.
Rick Miller is a Senior Solutions Engineer for Education at Adobe Systems where he helps Adobe's education customers find the solutions they need to enhance the pedagogical experiences of their students. Before working at Adobe Systems, Rick taught Photoshop/Digital Imaging at the prestigious Art Center College of Design in Pasadena, CA, and Digital Design at Cal Poly Pomona University, so he's cognizant of the unique challenges that face educators. Rick is an Adobe Certified Expert in Photoshop, Lightroom, and Acrobat Connect. Additionally, Rick is an expert in color management. Moreover, Rick is a professional photographer who is certified on the Leaf and Phase One digital backs. Rick continues to consult with Law Enforcement agencies in the Forensic application of Photoshop.
Your admission includes coffee at breakfast, a boxed lunch assortment, drinks provided by eBoost and Coco Cafe, snacks from Pretzel Crisps and door prizes from Adobe, MacMall, Artbeats, Deposit Photos, Focal Press, O'Reilly and much more.
This is not your typical user group event. Prepare for an entire day of learning how to make the most of your new copy of Creative Suite 6 and make a few new allegiances as well. We look forward to seeing you all on June 10!
This event is not a free event, to register at the early bird rate of $25, click here for registration –>